Epic SCIENCES' CTC-based
liquid-biopsy test for AR-V7
A RARE LEVEL OF CONFIDENCE
Virtually all men with metastatic prostate cancer will eventually develop mCRPC, an advanced stage of the disease. The CTC-based liquid-biopsy test for AR-V7 is the first and only Medicare reimbursed, clinically-validated predictive CTC liquid biopsy test for mCRPC.
NO CELL LEFT BEHIND™
Our unique approach to detection of rare cells is bias-free and can capture, identify, and characterize all the circulating tumor cells (CTCs) in a blood sample including those that others miss.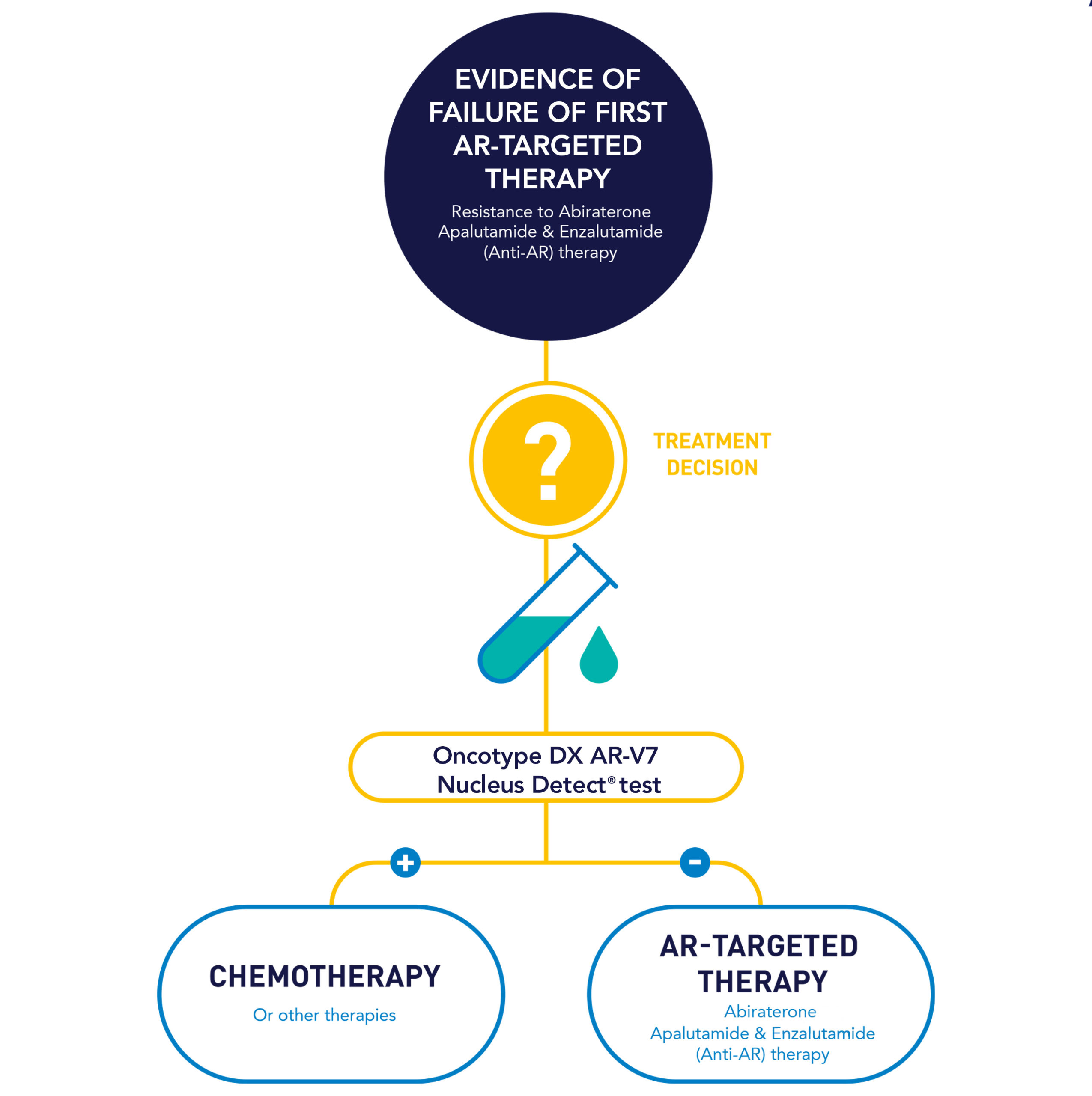 HOW IT WORKS
Epic Sciences' technology can see, identify and characterize nearly all the circulating tumor cells (CTCs) in a blood sample, and can predict their response or resistance to one class of drugs. Specifically, the Epic Sciences' AR-V7 test identifies patients who are likely to be resistant to androgen-directed therapies such as abiraterone, enzalutamide, or apalutamide. Once alerted to the likelihood of drug resistance, physicians will be empowered to make alternative treatment choices that can improve outcomes and reduce the costs of ineffective treatment.
PATIENT CRITERIA
The AR-V7 Nucleus Detect assay is ideal for late-stage metastatic prostate cancer patients who:
Have received and failed an AR-targeted therapy

Are considering additional AR-targeted therapies
All tests are performed by Epic Sciences at our centralized, CAP accredited and CLIA-certified laboratory in San Diego, California.
QUESTIONS OR REQUESTS? CONTACT US.